The P134A 399E is the only professional static oven equipped with the latest generation of electronic control with advanced native PID working mode.
It is a revolutionary oven with extremely compact dimensions and excellent performance (maximum temperature up to 400°C real) with minimal use of energy resources.
Thanks to the innovative state-of-the-art control, the accurate and efficient temperature detection of the new thermocouple, and the increased height of the baking chamber (22 cm), even large leavened goods (e.g., panettone), baked goods, and complex pastries can be baked perfectly. Its versatility also makes it perfect for baking pizza (35×40 pan pizza, pala, focaccia, pinsa).
Electronic control makes it possible to adjust the temperature inside the chamber and set the percentage of the sky-plate working time, so as to make the firing process easier. In addition, the heating elements, the shape of which is custom-designed and designed, allow for excellent and perfectly uniform baking, so as to achieve optimal and satisfactory results.
The chamber is distinguished by the presence of a halogen lighting system with a limited protrusion lamp holder for greater freedom of movement when firing inside the chamber.
Among the materials used to make P134A 399E we have premium stainless steel, used for the firing chamber; This material allows high corrosion resistance.
The oven door consists of triple glass: an outer tempered glass and an intermediate glass, while a ceramic glass was used on the inside. Such a door design allows the oven surface to remain warm even after prolonged use of the oven at high temperatures. It is equipped with a specific gasket for a soft stop at closing.
The outer casing is kept cool during cooking by a new forced ventilation system with a side aerodynamic grill.
In addition, heat protection and direct-contact safety have also been improved by the upper thermal protection placed on the steel front. The constant improvement of insulation and the installation of thermal insulation plus, allow less heat loss and greater energy efficiency.
Each model in the EVOLUTION line features an eye-catching, futuristic design distinguished by distinctive elements, such as official laser screen prints and other unique design elements.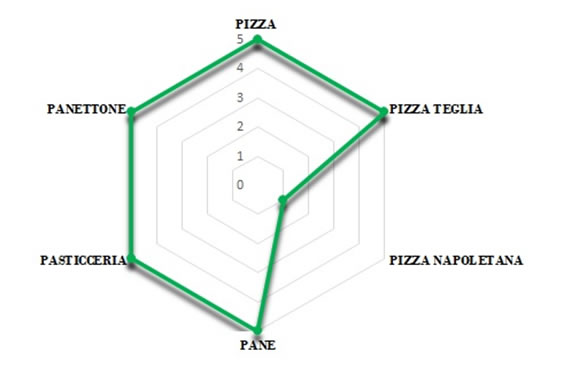 0 represents the minimum value, while 5 is the maximum value referring to the types of products to be cooked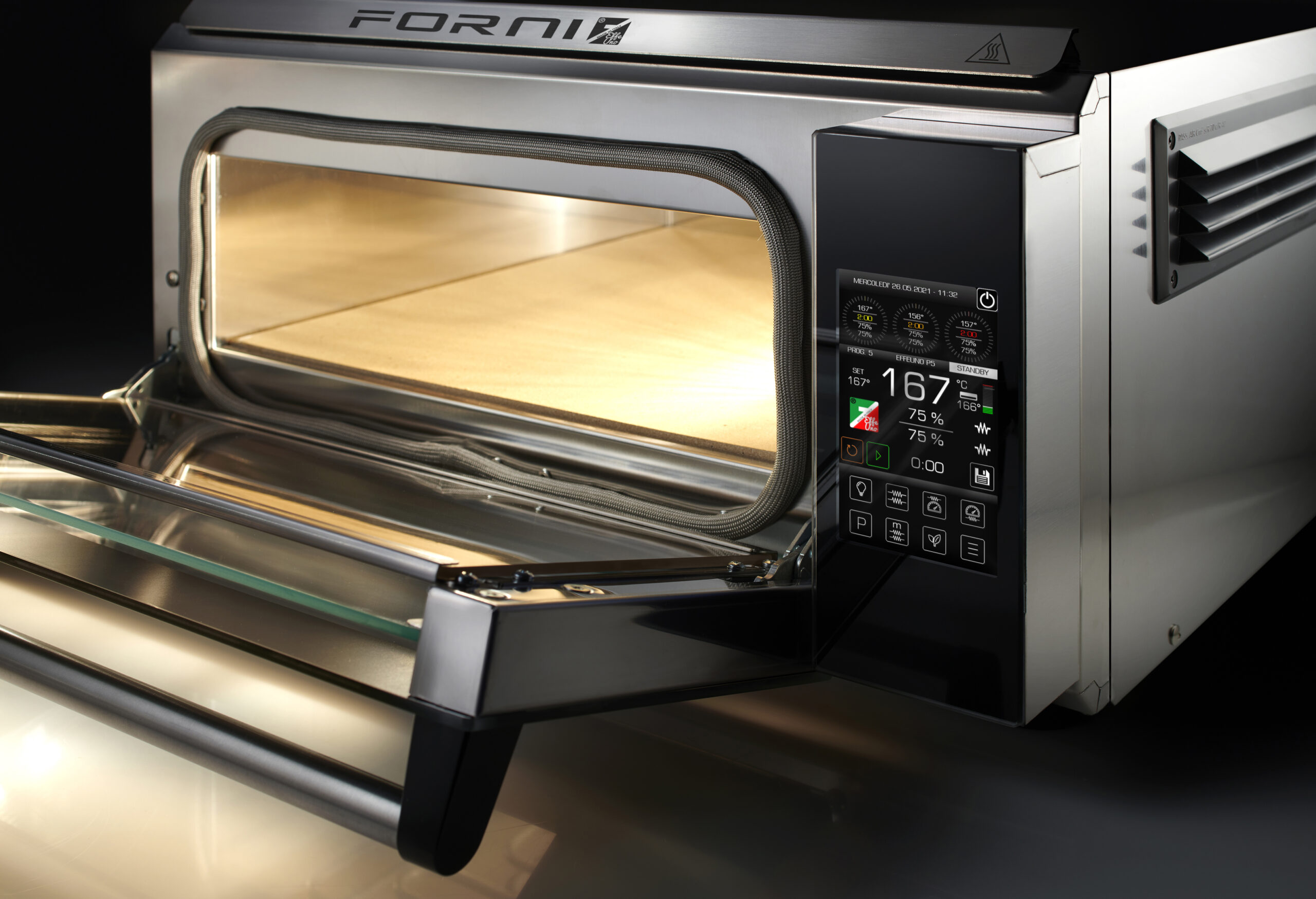 Be part of the e-volution.
Let futuristic, minimalist design, refined lines and distinctive, unmistakable features propel you into the future. Compact dimensions, top performance (up to 509°C maximum temperature) and technological innovation never seen before: these are the elements that allow the EVOLUTION line to be the perfect line for cooking true Neapolitan pizza, in reduced time frames and with optimized use of energy resources.