Features: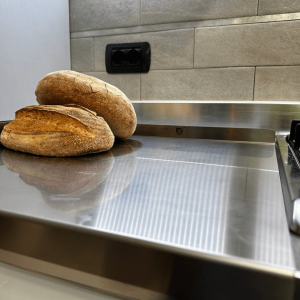 Material
Made of AISI 304 Stainless Steel, a high-quality material that complies with current food safety regulations. This ensures that your dough is not contaminated and provides long-lasting resistance to wear and corrosion.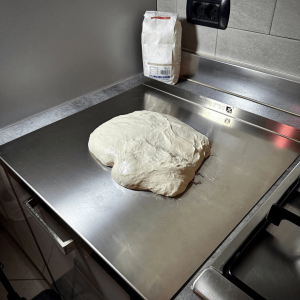 Homogeneous surface
The surface of this pastry board is specially designed to provide an even and functional area for kneading your pizzas.
Its consistency allows you to easily work the dough, achieving professional results right at home.

Made in Italy
Guarantee the highest quality craftsmanship, attention to detail and use of the best materials to bring you an excellent product.
Produced 100% in Italy.
Double fold
Effeuno's flatbed features a double fold that provides stability and structural strength to the product.
This ensures that the trowel remains stationary during the dough rolling process, allowing you to work with confidence and precision.